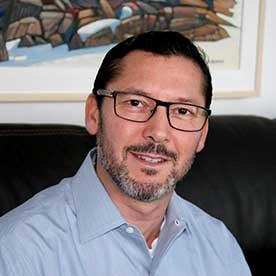 Ricardo has been working in the field of accounting for over 20 years.
Employed by the second largest valve company in Argentina, he had the opportunity to work in the private sector for over 13 years. During those years he earned promotions that led him to the position of Corporate Administration Director. Ricardo obtained the designation of Public Accountant from the University of La Plata in Buenos Aires, Argentina, while holding his position at Giron SAIC.
Ricardo came to Canada in search of a brighter future. The beauty of the west coast lifestyle helped him settle quickly into his new home country.
In Canada, Ricardo has held the positions of Accountant, Senior Accountant, and Controller for private companies. Adding to his experience in manufacturing at Giron SAIC, he gained a solid background in construction while at LMS Reinforcing Steel Group., and in warehousing at Keystone Supplies Co.
Ricardo's goal has always been to develop his own business in accounting, bookkeeping, and administration. In pursuing this goal, Ricardo always kept a part of his life dedicated to bookkeeping and consultations.
Making his way in a fast-paced and constant growing market, Ricardo is now able to bring his knowledge, expertise and style to a broader sector.